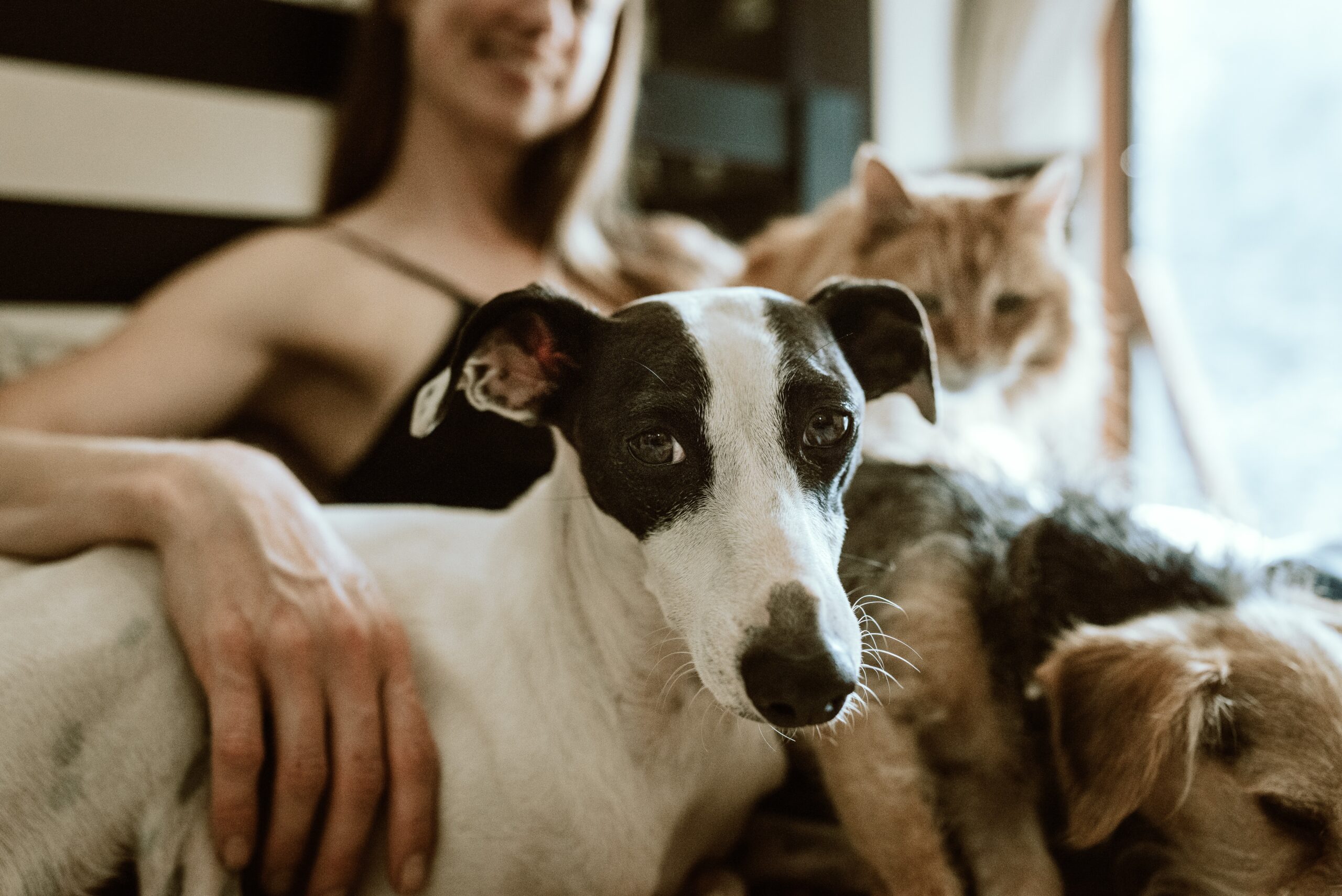 Setting up a trust fund for pets is something that we tend to associate with celebrities, such as television empress Oprah Winfrey and fashion icon Karl Lagerfeld. Both of these celebrities are quite wealthy, so it is not surprising to learn that the trust funds they established for their beloved dogs are worth millions. We know that pet care can be expensive, but it's unlikely it will cost millions over the lifetime of our pets. A seasoned estate planning attorney will tell you that trust funds for pet care are not so uncommon; after all, pets often become beloved family members, and not all of them will have the benefit of someone looking after them when their owners can no longer do so.
There are three main ways you can address and make provisions for pets in estate planning:
Designate a caregiver without adding any financial assistance

Designate a caregiver and leave a pecuniary gift (a designated amount of money) to the caregiver, which is intended as a thank you and a way to help cover costs; however this does not rise to the level of a pet trust.

Create a pet trust which allows you to name a caregiver, designate how much money will be used to fund the trust, and name a trustee to handle the funds. Of course, additional possibilities are endless.
What is a Pet Trust?
In essence, pet trusts are very similar to the estate planning strategies applied for the benefit of loved ones. A trust fund that takes into consideration pet care needs is a legal instrument that establishes an entity for the purpose of holding assets that will be used to take care of your pets. The trust can include directives for medical care, daily care, physical control and even burial of your pet. 
When a pet trust is created, the trustee does not have to be the caretaker. This trust allows you to appoint guardians – and even a panel of supervisors – to ensure that your instructions for the care and  control of your pet will be fulfilled, and that the assets in your estate will be managed accordingly. This will also permit you to designate funds that become available from a life insurance policy. These trusts carry the added benefit of avoiding probate court proceedings.
Although pet care trusts are created for the benefit of pets, they do not list animals as beneficiaries for the obvious reason that they cannot do anything with money you leave behind for them. It should also be noted that pet care trust funds are not solely useful when you pass away; a provision can be added to put a care plan into action in case you are no longer able to care for your animal companions.
Pet Trust Funds in Arizona
Not all pet owners need a pet care trust. For example, if you live out in the country and have adult children who enjoy helping with the care of your free-roaming cats, it's almost certain that the felines will be in good hands should something happen to you. If this isn't the case, and you feel a pet trust is the right option, there are some additional requirements in Arizona that must be met, which are important for pet owners to know as you begin planning for your pet's continued care.
The pet must be alive during the trustmaker's lifetime.

The trust ends upon the death of the animal; or if the trust was created to provide for the care of more than one animal alive during the trustmaker's lifetime, upon the death of the last surviving animal.

The trust can name someone (a trustee/guardian) to be able to enforce the trust or alternatively, the court can appoint someone to be the enforcer.

Property of the trust can only be used for its intended use (i.e. to provide for care of the animal).

The amount of money in the trust fund must be reasonable. If a court finds the amount is unreasonable, the court can force the excess to be returned to the trustmaker (if still alive), or to the next beneficiaries in line.

The trust needs to provide instructions for where the balance of the funds will go when the last animal dies – this can be to other loved ones, to charity, or some other combination.
Questions About Estate Planning for Pets
To ensure a pet trust is the right choice for your pet's continued care, consider the following:
Who will you appoint to take care of your pets?

Where do you want your pets to go if not with a caretaker?

How much should pet care cost over the duration of your pet's lifetime?

Who will handle the money and make disbursements from the trust?

Who will enforce the trust and ensure that the Trustee and the caregiver are fulfilling their duties?

What special care will need to be provided for your pets?
Estate planning for pets is centered around setting reasonable, specific and ideal goals that provide continued quality of life for your pet companions. It's important to remember that domestic animals become highly dependent on us; this is why they deserve the protection of a pet care trust. Enlisting the support of an estate planning attorney who is well-versed in pet trusts will ensure the best options are chosen for your treasured pets. 
If you're ready to provide for your pooch or establish guidelines for fostering your feline, consider Empowered Legacy Planning your partner for safeguarding the continuity of your pet's happy life. Attorney Kristel K. Patton is passionate about pets and has many years of experience creating pet trusts. She suggests the book "All My Children Wear Fur Coats" by Peggy Hoyt as an excellent resource for pet parents setting up a trust for their furry loved ones. Contact Kristel to begin planning for the future for your pets.