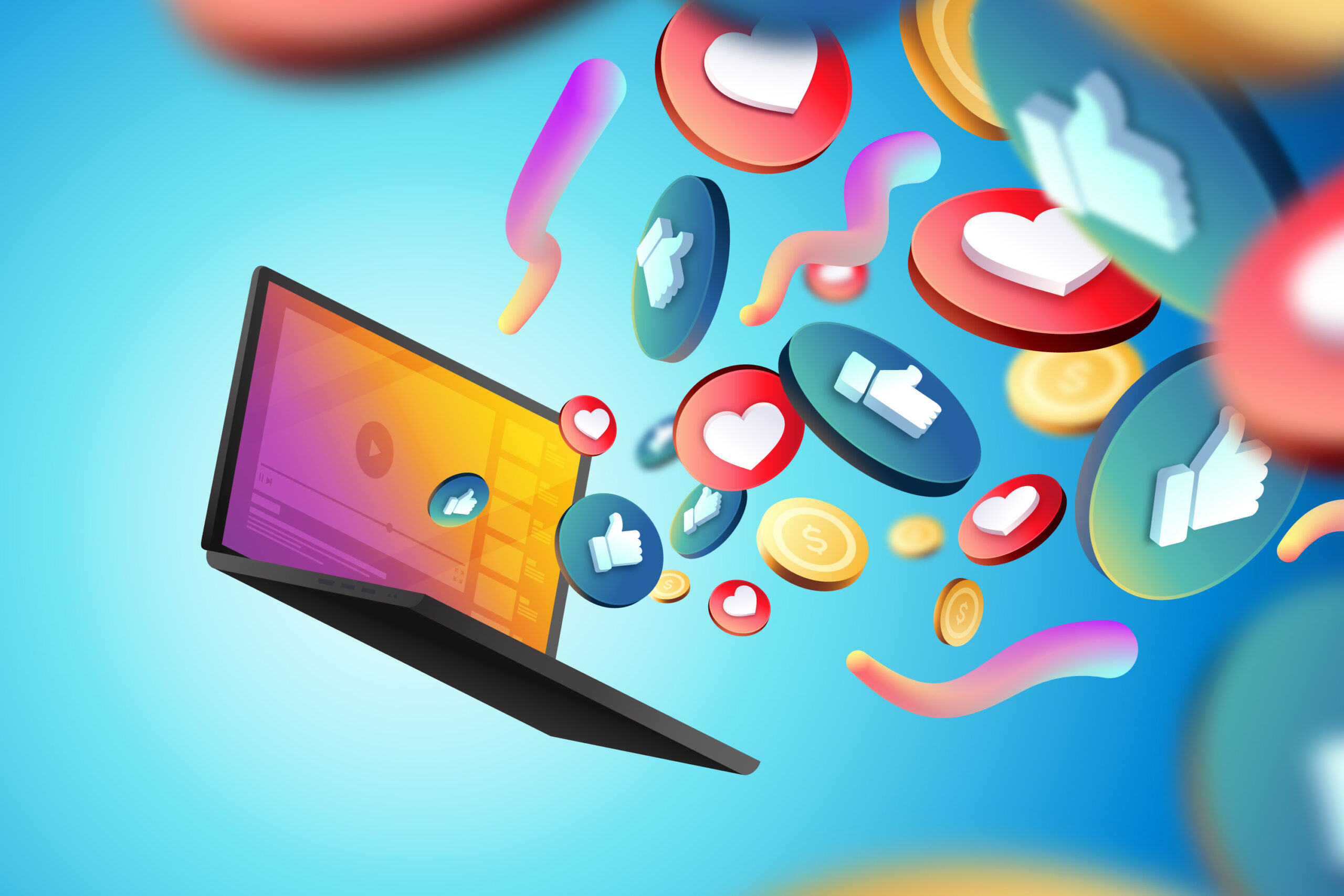 Leaving a legacy has never been easier, thanks to the popularity of social media platforms like Facebook, TikTok and Instagram. These digital platforms allow us to share our lives with people across the globe, creating a library of digital assets that have the potential to live on forever. For this reason, estate planning for digital assets is no longer optional. Ensuring your estate plan includes access to these assets can protect your posthumous legacy and provide your family with access to a lifetime of your cherished memories.
The Value of Digital Estate Planning
A recent study by Oxford University found that, by the end of this century, the number of profiles of deceased individuals on Facebook will outnumber those of the living. The open-door policy we may inadvertently give others to view our digital remains could lead to an interesting study in parasocial relationships with the deceased, but this is likely not our intention. Proper digital estate planning prevents us from granting unintended access to our profiles, which could leave our legacies vulnerable to being violated. An unfortunate example of this is the 2016 pornbot hack of the late, famed New York Times journalist David Carr's Twitter account. This incident put digital asset protection of the deceased in the public eye and taught us a real-life lesson about the value of estate planning for digital assets.
6 Steps to Successful Digital Estate Planning
By now, the instant and far-reaching impact social media can have on your digital legacy should be relatively clear. Digital estate planning with the guidance of an estate planning attorney is key to giving you control over who has access to your digital assets after you pass away, and what happens to your accounts altogether. Use the following six steps to prepare your digital assets for a secure future.
1. Inventory Your Digital Assets
Catalog every social media platform where you store content, as well as any content you would prefer to keep hidden. You will want to include other non-social media platforms where these assets are located, for example websites, smartphones, email accounts, apps, calendars, and anything stored in the cloud.  
2. Organize Your Intentions
Lay out a detailed plan of how you'd like your digital legacy to be presented after you pass, noting which accounts you'd like to keep as they are, which you'd prefer be memorialized for loved ones to access, and which should be deleted entirely. 
3. Familiarize Yourself With Platform Death Policies
Instagram, Facebook, YouTube, Twitter, LinkedIn and many other popular social media platforms have policies for the management of posthumous accounts. Knowing the policies of each will further help you plan for how you'd like your accounts managed.
4. Choose a Trusted Digital Asset Manager
Determining who you will delegate with a Power of Attorney to manage your digital assets and reputation is of paramount importance. This individual (often referred to as a "legacy contact" on social media) should be someone you trust with sensitive information, and who you are certain will carry out your wishes as you intend. 
5. Research Password Management Tools
Using a password manager to store your login information creates a single location for your digital asset manager to gain access to your many profiles, alleviating the nuisance of searching in multiple locations, and minimizing the risk of misplacement or loss.
6. Create or Revise Your Estate Plan
The final step is to create legal documentation of the above by establishing an estate plan. A comprehensive estate plan will detail your wishes, as well as house the catalog of your digital assets and any other special instructions for accessing and managing them. If you already have an estate plan, you'll want to update it with these details, and amend it regularly.
The above serve as solid instructions for organizing what you'll need to begin estate planning for digital assets, but it's not an exhaustive to-do list. Due to the newness and complexity of digital estate planning, it's best to enlist the assistance of an experienced estate planning attorney. Contact us to begin planning for your empowered legacy today, or to learn more about this and many other estate planning topics.